SEO Checklist for Optimizing Your Website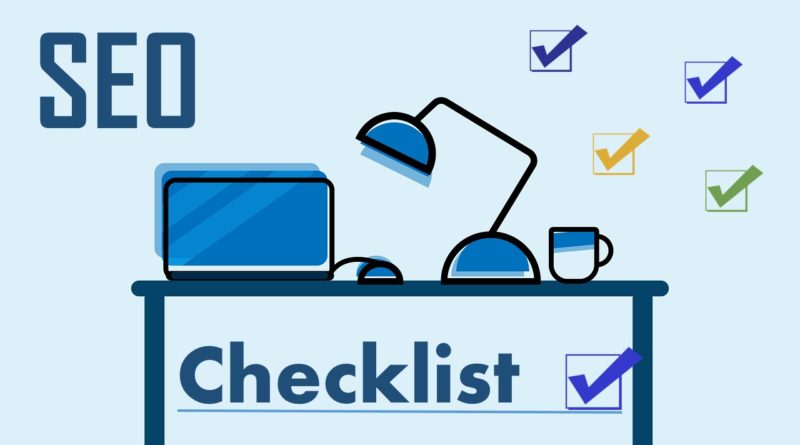 It's always essential to rank keywords of your website in search engine results to get more and more online sales. It's not as that easy to optimize a website in top searches by just taking certain steps. SEO is an ever-changing world that requires a great amount of innovation and modern techniques. The best thing in SEO is to get new back links for your site that can increase the overall desired output. It's important to check plagiarism of the written words you are going to post online. Keyword placement is critical when it comes to an increase in overall organic traffic. Only select those keywords that are easy to rank, and can get the maximum amount of user's attraction.
"Never lose sight of the fact that all SEO ranking signals revolve around content of some kind." — Duane Forrester
Give Preference to Content
Content plays a decisive role when it comes to the optimization of a site. By creating new blog sections on the site website owners can effectively improve the organic positions. Content creation and its effective posting is valuable only when it is carried out on a consistent basis. The primary blog section you make on your website could also be used for internal linking an increase in overall back links. In recent times guest posting has become really beneficial to generate more valuable back links.
Target Your Respective Audience
In SEO you must have to target your audience for better results and optimization. There is no denying the fact that online audience is your main attraction, and you must have to analyze your business dynamics to achieve the desired level of results. BY doing so you can maximize your chance of success on the internet. You have to only write that content which is according to the requirement of your market area. Don't hesitate to adopt some new methodologies to be more proficient over time.
Sync Your Work with Consistent Sharing
Consistent sharing is the key when it comes to increases in local area searches through an organized SEO strategy. Social websites like Twitter, Facebook and Instagram are widely used by the billions of humans on earth. By using this tool, website owners can easily improve their user's acceptability levels in long run. Through the enhancement in user's recognition, any website owner can maximize its profits. Social media sites are the main attraction for every online individual to watch out for in terms of product recognition. Continuous sharing will be the best thing for you to achieve the expected level of results.
SEO Optimization
Optimization of SEO content is the key to success in the online world. As a website owner, you can't achieve the desired expected results until unless you keep on sharing the great work from your side to the world. It's a great way to tell the world that you have new products and services with some new innovation. Consistent sharing should be your prime objective to increase your overall return on investment. It will surely add great value to your business.
Tags:
check plagiarism of the written words
,
SEO Checklist