7 Tips to Protect Your Business From Insolvency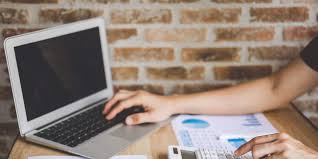 Bankruptcy or insolvency is one of the biggest problems that can bring any company to a halt. If you want to avoid bankruptcy, then you should follow the discipline and create stringent rules. In simple terms, if you want to protect your business from going bankrupt, then you should implement fundamental business practices.
Here, in this article, we are going to share some top ways to prevent your business from insolvency:
1. Stop Assuming
You should never assume that all your customers are going to pay. You should create strict policies to collect payments from the clients and also be prepared for the worst-case scenario. You should save some money for the time when the unpaid invoices start piling. All business owners should maintain a balance between account receivables and account payable. It is recommended that you should make payments when you get money from your customers. The accounts receivable software integration with your business will help to reduce the unpaid invoices.
2. Written Plans For Business Growth
The businesses start from the small level, and gradually they grew up in full fledge enterprises. Most business owners keep their business plans in their minds. Unfortunately, some business owners do not create a written copy of their plans, and they still want to keep them in their minds. But, it is recommended to have a written plan that can efficiently describe each and everything related to the growth of your business. This written plan should also clearly describe the tactics that will help in business growth. There are various important things that need to be described in the written form, such as sales, capital expenses, input costs, increased performance objectives, and many more.
3. Manage The Account Receivables
The accounts receivable is what customers have to pay the services they have used or the products they have received. Make sure that you keep track of account receivables so that you can precisely maintain the cash flow. The growing number of unpaid invoices directly indicates that your business may go bankrupt. If you do not get paid for the products or services you are selling, then you may experience a lack of money. Ultimately, it will affect the growth of your business. The best way to maintain the accounts receivables is to invest in the accounting software. The AR integration for quickBooks can help in maintaining the accounts receivables and account payable of your business.
4. Avoid Debts
Any business owner may face trouble if he or she over-extends the debts. If you want to prevent your business from this kind of trouble, then you should avoid taking debts. In case you have to take debt to sustain the growth of the business, then you should set the debt repayment as the topmost priority. You should re-evaluate the debt payment technique and create a perfect plan to repay the debt before the deadline. Also, you should take debt from a reputable firm or bank. Avoid taking debts from any other source.
5. Manage Expenses
You should keep an eye on your expenditure. You should separate your personal expenses from the expenditure related to your business. You should cut down unwanted expenditure and make sure that you earn more revenue. You can leverage the accounts receivable technologies such as accounting software to manage the expenses and keep a check on the cash flow.
6. Create Good Relationship With Lenders
You should create a good relationship with your lenders. You should immediately respond to your lenders and answer their queries. If you are facing any kind of trouble in your businesses or failed to make payments, then it may affect your relationship with the lenders. You should immediately answer them if they ask you why you are late to make payments. You should tell the genuine reasons and asks them to give some time to clear the dues. If you set up a good relationship with the lenders, then there is a high probability that you will get a chance for negotiation. They will definitely allow some time to clear the dues. The Troveworks Quickbooks integration app will let you efficiently manage the account payable and help you to maintain good relationship with your lenders.
7. Regularly Monitor Insurance Policies
Nowadays, insurance is one of the biggest expenses for all business owners. The premiums of insurance policies are growing every year, and it can significantly affect your business. The growing premium can affect the cash flow and make it difficult for you to increase productivity. You should organize a meeting with your insurance agents and ask him or her for various insurance options. Sometimes, there are various ways that can reduce your monthly premiums, and the insurance agent can describe these tricks in detail. You can implement these and efficient utilize the available cash.
Tags:
accounts receivable management software
,
accounts receivable portal
,
accounts receivable software integration
,
accounts receivable system