4 Ways to Choose Tyres Wisely & Appropriately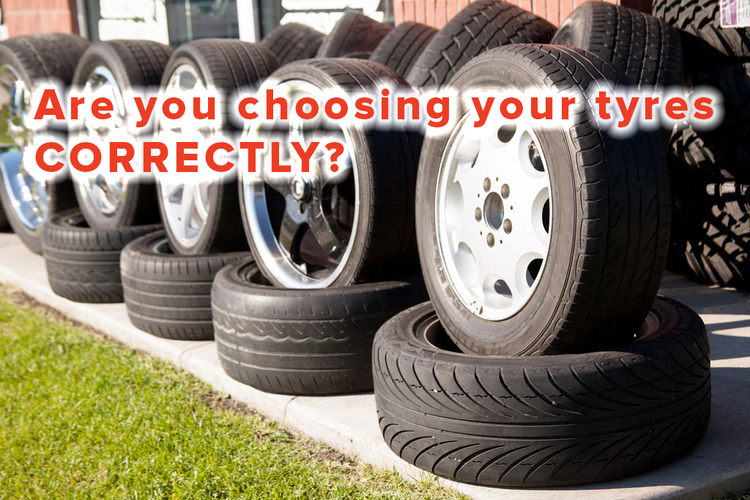 Buying tyres can be trickiest and one of the most painful decisions you would ever take. This isn't because of less tyres in the market but saturation and immense competition which expose a buyer to so many choices that it becomes overwhelming. But when your vehicle's MOT is due and upcoming in a few days, you need to make sure almost everything is in order to avoid ceased license or a vehicle that has to be grounded forever. Let's start with the tyres and have a look at a few ways to choose the right ones per your vehicle's requisites.
Importance of Tyre Size
To find the tyres that are of the appropriate size and overall fit your vehicle's needs is significantly important which would also decide on overall performance and safety. Load index is the first most important thing to assess tyre's capability to support the vehicle's weight. It also helps to determine overall safety and compatibility when the vehicle moves at the highest speed and whether the tyre can make it up without any damage. Also ensure that the tyres you purchase have a valid speed rating to claim car insurance should there need be.
The 'Same Manufacturer' Syndrome
Same SUV tyre manufacturer is preferred for each of the wheel to ensure even performance, well-maintained and a fully controlled car whereas it's also legal having similar tyres on the same axle. Consistency is the primary reason in terms of vehicle performance and to opt for the same tyre manufacturer.
It's obvious that each producer would assemble different type of tyre so as to bring innovation to the already intense competition but, that mightn't suit your car. There would be change in products used, compounds and materials, tread pattern and much more. This would give the vehicle uneven performance and raise the chance of accidents.
The Summer & Winter Tyre Hubbub
Tyres are particular to the weather which means you should carry a pair for both summer and winter. But then there're all-weather tyres which makes them apt for all sorts of roads and conditions. Still, the performance you would get when hooking up tyres based on seasonal change would return excellent performance, safety and best drive. Besides, both summer and winter tyres carry a different tread pattern which also effect performance.
The Need to Buy from the Same Brand
Brand new vehicles are fitted with OE that is Original Equipment including tyres which are signature trademark and specifically designed to give the best outcome. All are manufactured keeping safety and performance of the vehicle in consideration which is why you should always prefer opting for the OE whenever there's need to replace. Indeed, a bit costly but the lifespan is significantly longer than the cheaper counterparts whereas this is important for SUV tyre since the vehicle is bigger and heavier than the normal passenger cars.
You've the choice to buy from premium and budgeted tyres but its obvious performance varies and so do other such features like safety, longevity, tread depth and so on.
Tags:
Tyres